Favourite Locations
Features & Analysis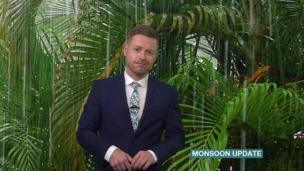 Monsoon update
As the southwestern monsoon begins to impact south Asia, Tomasz Schafernaker has more on its development over the next few days.

Weather for the week ahead
Temperatures are set to rise as we approach the bank holiday weekend. Darren Bett has the long range weather details.

Measuring temperature
Ever wondered why the temperature reading on your thermometer may be different to those you see or hear on-air?