Favourite Locations
Features & Analysis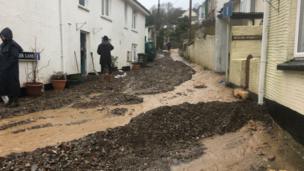 Homes evacuated after flooding
Police advise people "not to travel" in north Devon unless the journey is "critical".

Ice warning follows snow across the UK
Met Office warnings are put in place for northern England after a day of snow across the UK.

Weather for the Week Ahead
A rapid thaw is on the way after a cold weekend, but the outlook remains unsettled.