Favourite Locations
Features & Analysis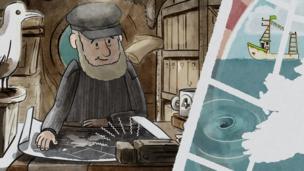 The Shipping Forecast is 150 years old
Here's why we love Radio 4's iconic weather report, for the seas around the British Isles.

Weather for the week ahead
What can we expect for the Bank Holiday weekend and beyond? Ben Rich takes a look.

World's driest desert in bloom
Flowers are blooming in the Atacama desert in northern Chile after unusual rainfall in the region.