Favourite Locations
Features & Analysis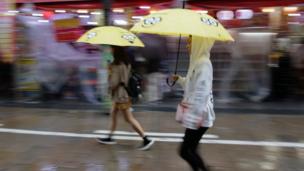 Three die as Typhoon Lan hits Japan
The storm brought floods and mudslides, leaving over 90 injured and hundreds of flights cancelled.

World weather update
Storm Lan drifts away from Japan as the wildfire risk picks up again in California. Helen Willetts has more on the weather extremes across the Pacific.

Weather for the week ahead
A mild and changeable start to the week, but will it continue? Ben Rich has the long range forecast.